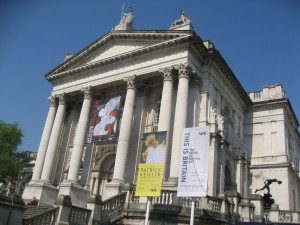 Follow Jill's blog documenting the findings and progress of the Tate project : http://jillrandall.co.uk/tate-project/
Jill Randall has been awarded a Sabbatical from University of Salford from Sept 24th '12-Feb 3rd '13 to undertake a Research Residency based at the Tate Britain, London, studying the Archive of the APG – 'Artist Placement Group', recently acquired by the Tate, and to use this resource to create new artworks , exhibitions , a publication, conference papers, and future student projects and placements .
APG sought to place Artists in industry, business and government institutions for the first time, to both create artworks in response to the
situation and also to inform planning and decision-making through creative thinking. It also examined the role and value of Artists within society and how that value could be quantified. It Included young artists who went onto define contemporary art practice in the last decades of the 20th Century, including Barry Flanagan, John Latham , Fluxus Group, Yoko Ono, Joseph Beuys, Keith Arnatt, Ian Breakwell, and Stuart Brisley, and it pioneered the concept of art in the social context .
The maxim of the APG was "Context is half the work", one of the driving forces in the last 50 years in fine art practice, and is the legacy of Jill's own Fine Art practice, especially the Artists Residencies she has undertaken in a copper mine and magnesium factory.This is a new and very significant archive internationally within the history and legacy of socially-engaged Arts practice and Artists Placements in Industry, which has not yet received much exposure . Jill  hopes to use the experience to contextualise and develop her own work.